Open Streaming Platform (OSP) is an open-source, RTMP streamer software front-end for Arut's NGINX RTMP Module.
OSP was designed a self-hosted alternative to services like Twitch.tv, Ustream.tv, and Youtube Live.
RTMP Streaming from an input source like Open Broadcast Software (OBS).
Multiple Channels per User, allowing a single user to broadcast multiple streams at the same time without needing muiltiple accounts.
Video Stream Recording and On-Demand Playback.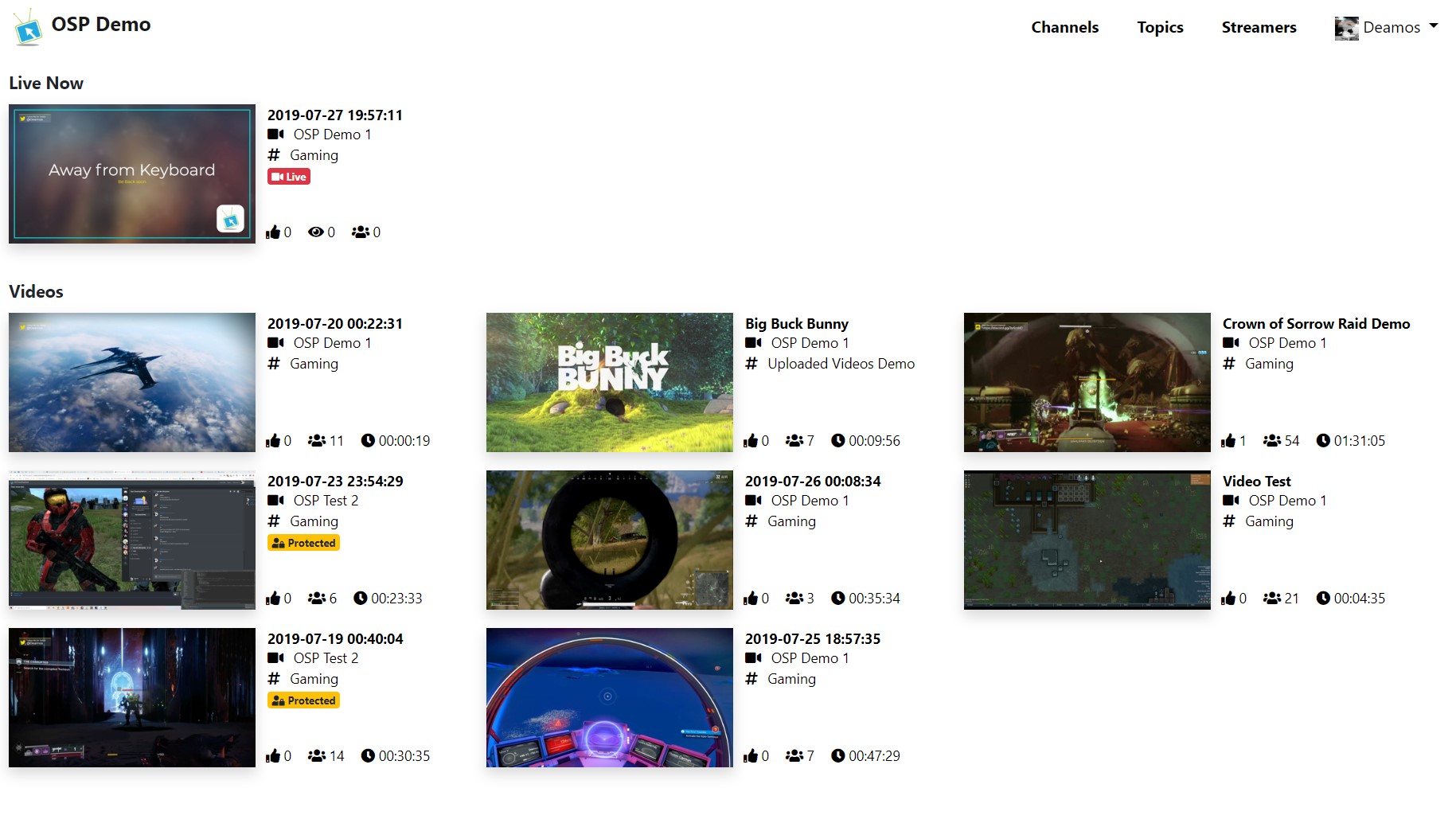 Per Channel Real-Time Chat for Video Streams.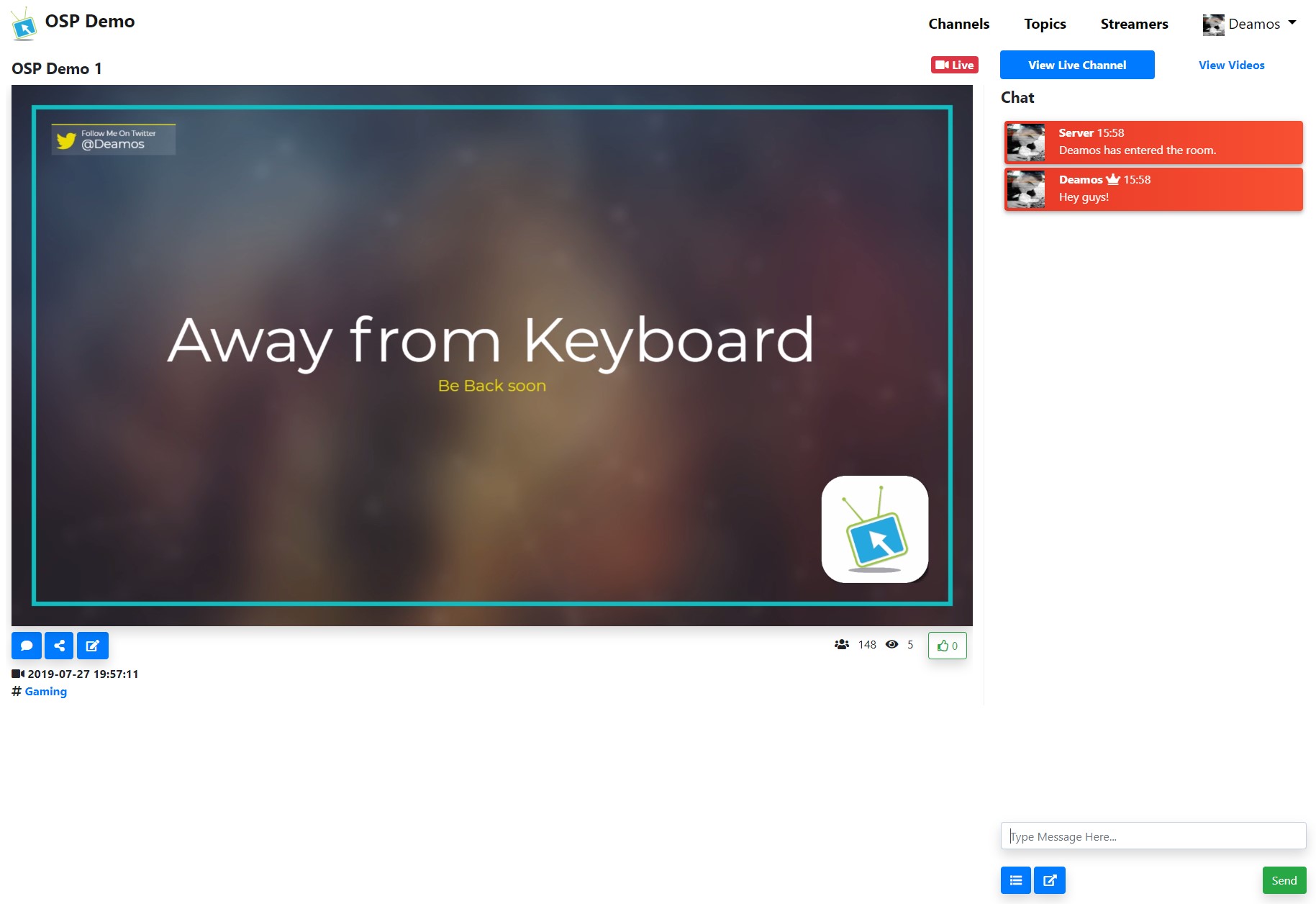 Manual Video Uploading of MP4s that are sourced outside of OSP
Real-Time Chat Moderation by Channel Owners (Banning/Unbanning)
Admin Controlled Adaptive Streaming
Protected Streams to allow access only to the audience you want.
Live Channels - Keep chatting and hang out when a stream isn't on
Webhooks - Connect OSP to other services via fully customizable HTTP requests which will pass information
Embed your stream or video directly into another web page easily
Share channels or videos via Facebook or Twitter quickly
Ability to Customize the UI as a Theme for your own personal look